Parish Vision:
"Through the hard work, cooperation and commitment of ALL members, Nativity of the Lord will become a Christ-centered stewardship parish that welcomes, worships, teaches, serves and evangelizes."

Parish Prayer
Lord Jesus Christ, I surrender my life to you. Be the center of my life. Make me holy. Help me to love You with all of my heart, mind, and strength, and to love others as You love me. Help me to experience your nativity in my heart each day, to come to know you in a personal way, and to be your disciple. Pour out your Holy Spirit upon me and upon all parishioners of Nativity of the Lord Parish. Make our parish ever more a family of love. Increase our desire to serve others, especially the poor, through the corporal and spiritual works of mercy. Empower us to evangelize by speaking about your love, so that many others may become your disciples. Protect our parish from the spirit of division and from any other plans of the devil. Mary, Star of Evangelization, and St. Joseph, pray for us. Amen!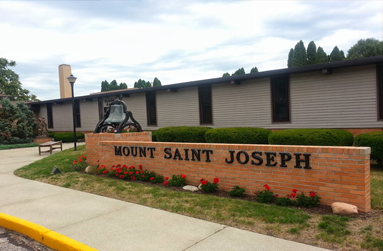 Mount Saint Joseph is located in St. Louis, MI.
  Mount Saint Joseph has a beautiful social hall which is used for a number of Nativity of the Lord Parish events.  It also has a large amount of land making it a great place for many different types of activities.  It also hosts a large garden tended by dedicated volunteers to grow food which is given to the poor (and occasionally a few deer).
---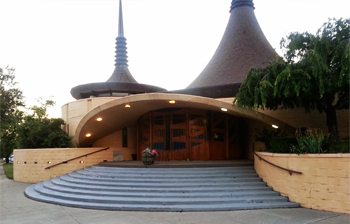 St. Mary's Church is in Alma, MI.
  The St. Mary's site has Nativity of the Lord's Parish school (still called 
St. Mary School
).  The parish offices are located across the street from the church on Prospect St.  The Rectory is attached to the church.
---

Our mission is to do what Jesus commissions every Catholic to do: "make disciples of all nations, baptizing them in the name of the Father and of the Son and of the Holy Spirit, teaching them to observe all that I have commanded you. And behold, I am with you always, to the end of the age." (Mt 28:19-20)
---
Website Donated By: