EVERY CHRISTIAN'S "JOB DESCRIPTION" (see Matthew 25:31-46; Luke 4:14-21)
ANNOUNCEMENTS – Service and Event Updates
THURSDAY MAY 21st: The following was announced by Bishop Gruss and details can be read at the Saginaw.org Website.
Diocese of Saginaw to resume public Masses on May 30; obligation to attend Mass remains lifted until Aug. 30
Details of the implementation of Public Masses at Nativity of the Lord can be read in the NEWS section of the Website by Clicking Here
Click Here for Mardi Gras Changed to a Virtual Event Announcement
Previous Announcements:
WEDNESDAY APR 15, 2020:  We will be Live Streaming Private Masses from Mount St. Joseph Church Sunday morning at 10:00 a.m, until the time we can all celebrate publicly again together.  You can click on the Nativity of the Lord Facebook page or this link www.facebook.com/nativityofthelord/videos  This is still a Private Mass and we will not exceed 10 people in attendance.  Thank you for understanding.
TUESDAY MARCH 24, 2020:  In light of the new Stay Home executive order, the NOTL offices will be remotely staffed.  There will be at least 1 person at the office to keep the doors open for those who would like to do private prayer in the St. Mary Chapel.   If you do come to the Chapel for prayer, please keep the social distancing guideline of 6 feet.  Maximum of 8 people allowed at any one time in the Chapel.
WEDNESDAY MARCH 18, 2020:  The Diocese is hosting daily Masses that are Live Streamed at 8am Monday – Saturday.  Then the Sunday Live Stream at 10am on Sunday.   You can watch these daily Masses at this link  https://saginaw.org/cathedral-live.   Learn how to watch here: https://saginaw.org/how-watch-live-video-cathedral-mary-assumption
---
---
Job Posting for Coordinator of Faith Formation
The current Coordinator of Faith Formation will be stepping down from this position at the end of May.  See the attached job description for more details.
Interested parties email letter of intent, resume and list of references to:
Nativity of the Lord Parish
Attn:

Deacon Rick Warner
501 N Prospect Ave.
Alma, MI  48801
or via email to: deaconrick@nativityparish.net
Questions can be directed to Deacon Rick via above email or phone: 989-463-5370
Through the hard work, cooperation and commitment of ALL members, Nativity of the Lord will become a Christ-centered stewardship parish that welcomes, worships, teaches, serves and evangelizes.
School Mission:
St. Mary Catholic School, a ministry of Nativity of the Lord Parish is committed to academic excellence and forms children into life-long disciples of Christ and responsible stewards of the parish, the community and the world.
---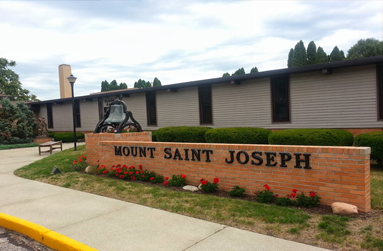 Mount Saint Joseph is located in St. Louis, MI.  Mount Saint Joseph has a beautiful social hall which is used for a number of Nativity of the Lord Parish events.  It also has a large amount of land making it a great place for many different types of activities.  It also hosts a large garden tended by dedicated volunteers to grow food which is given to the poor (and occasionally a few deer).
---
St. Mary School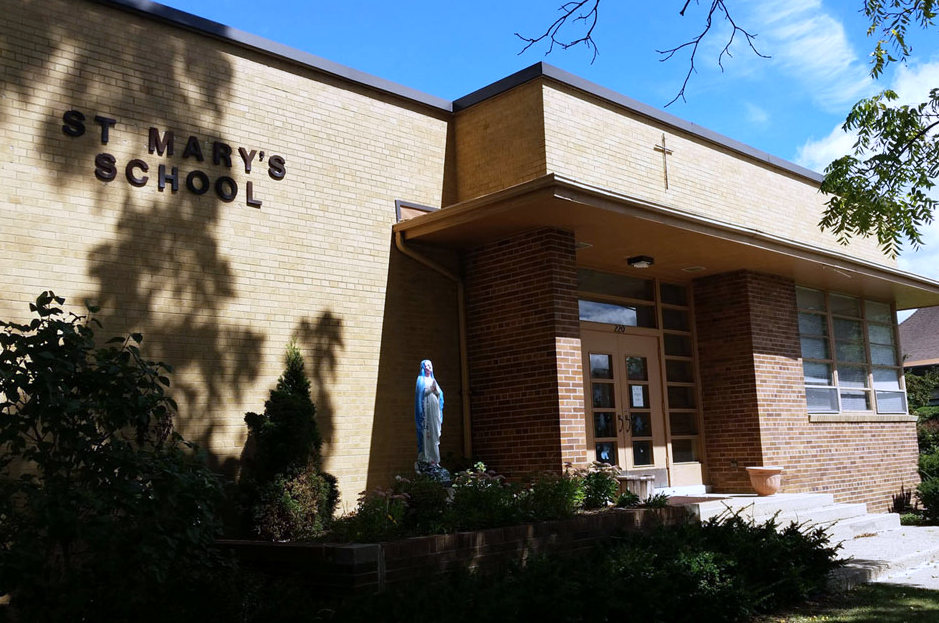 ---
Parish Center
The parish offices are located in the Parish Center across the street from the church at 510 N. Prospect St., Alma, MI 48801
989-463-5370
---
Our mission is to do what Jesus commissions every Catholic to do: "…make disciples of all nations, baptizing them in the name of the Father and of the Son and of the Holy Spirit, teaching them to observe all that I have commanded you. And behold, I am with you always, to the end of the age." (Mt 28:19-20)