EVERY CHRISTIAN'S "JOB DESCRIPTION" (see Matthew 25:31-46; Luke 4:14-21)
ANNOUNCEMENTS – Service and Event Updates
Feb 18, 2021:  The Disciple Maker Index Survey is Open this Week!  Please Read and Help!
The Disciple Maker Index survey has officially launched.  Thank you to all in advance for helping take this survey.  The Nativity of the Lord Parish's unique link to the survey is: https://portal.catholicleaders.org/dmi/survey/d7gtt1cg9t
No%25Survey_Url%25w that the survey is live, you can log in to the online portal to view daily response counts.   We will also have some paper copies in the social hall and some other computers you can use to take the survey after Mass on the weekends.
The survey will be available to take until Mar 21, 2021.  We value your feedback.
Feb 15, 2021:  LENTEN Small Group Faith Sharing
Join Deacon Rick this Lent in virtual small group sessions, only need to pick one of them.
Tue Mornings at 9:00 AM Feb 16th, 23rd Mar 2nd, 9th,16th,23rd
Wed Evenings at 6:30 PM Feb 18th*,24th Mar 3rd,10th,17th,24th
Zoom LINK
Meeting ID: 989 539 9981
Passcode: 381366
We continue to Live Streaming Masses from Mount St. Joseph Church Sunday morning at 10:00 a.m.  You can click on the Nativity of the Lord Facebook page or this link www.facebook.com/nativityofthelord/videos
---
Through the hard work, cooperation and commitment of ALL members, Nativity of the Lord will become a Christ-centered stewardship parish that welcomes, worships, teaches, serves and evangelizes.
School Mission:
St. Mary Catholic School, a ministry of Nativity of the Lord Parish is committed to academic excellence and forms children into life-long disciples of Christ and responsible stewards of the parish, the community and the world.
---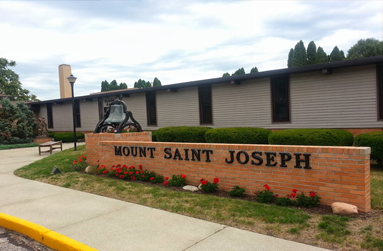 Mount Saint Joseph is located in St. Louis, MI.  Mount Saint Joseph has a beautiful social hall which is used for a number of Nativity of the Lord Parish events.  It also has a large amount of land making it a great place for many different types of activities.  It also hosts a large garden tended by dedicated volunteers to grow food which is given to the poor (and occasionally a few deer).
---
St. Mary School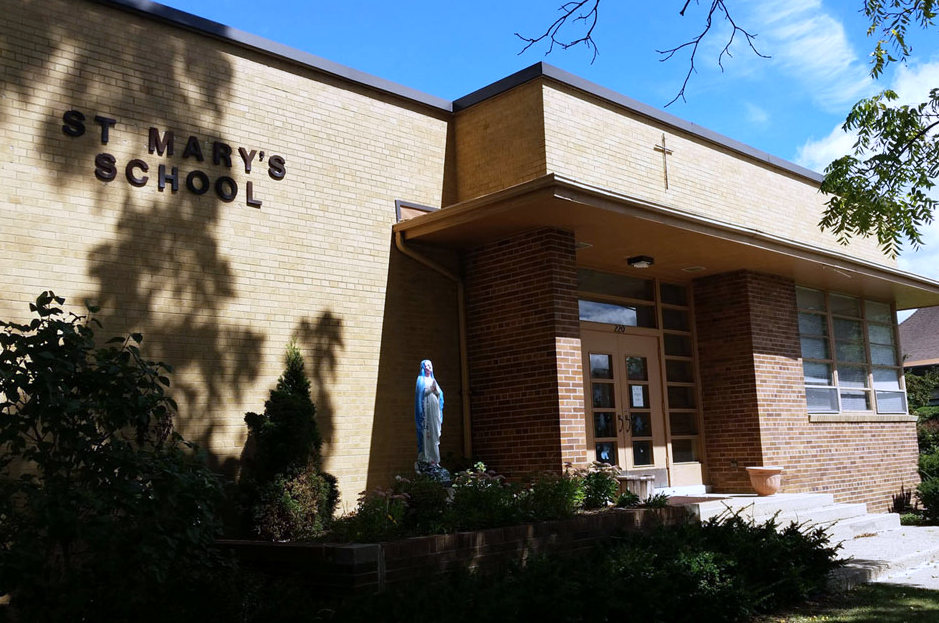 ---
Parish Center
The parish offices are located in the Parish Center across the street from the church at 510 N. Prospect St., Alma, MI 48801
989-463-5370
---
Our mission is to do what Jesus commissions every Catholic to do: "…make disciples of all nations, baptizing them in the name of the Father and of the Son and of the Holy Spirit, teaching them to observe all that I have commanded you. And behold, I am with you always, to the end of the age." (Mt 28:19-20)